Welcome
Bright Beginnings provides Autism Services to clients in Durham, Kawartha Lakes, Quinte and Northumberland regions and is based out of Cobourg Ontario.
Bright Beginnings is an independent service that is owned and co-ordinated by myself, Mary MacNaull. My focus is on educating family members about the various principles of Applied Behavior Analysis. I provide program supervision as a Senior Therapist delivering OAP evidence based behavioural services to families who have hired their own Instructor Therapists to run in-home Intensive Behavioural Intervention Programs (ABA). Your child's Behavioural Plan and programs are also clinically overseen by Dr. Jeff Sherman, Clinician in Charge. I encourage the involvement of the parents while addressing questions and concerns in regards to their children's programs, behaviors, and overall development. Through regular home visits I assist in educating parents on evidence-based teaching strategies, and welcome the involvement of a parents as well as their input and ideas for their child's future goals.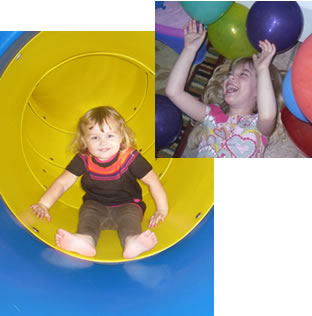 Mission Statement
My mission is to provide high quality and effective programming, that is based on the principles of Applied Behavior Analysis, to clients and their families. Programming is specifically designed and individualized for each child's specialized learning needs. I provide the training, tools and resources needed to meet the everyday challenges of raising a child with autism. My programming helps children learn the academic, social, and daily living skills necessary in daily life. I strive to deliver these effective interventions with compassion, expertise, and professionalism.
Read More Testimonials
I have been working as an instructor therapist under Mary's supervision for two and a half years. I have worked with Mary in both home based and center based IBI programs. In both environments Mary has been an incredible person to work with.
From an instructor therapist point of view, Mary has all the qualities, plus more, needed in a senior therapist. Not only is Mary a very compassionate person, she is also very lovely to be around. Mary always ensures that programs are appropriate for each individuals needs and also keeps programs moving at a speed suitable for each learner.
Mary's professionalism is outstanding. During follow-ups I was always guaranteed to receive the correct materials/programs. The progress both parents and myself have seen from her guidance is phenomenal. In between follow-ups she is very responsive through email which has always been a tremendous help. Parents and children also always look forward to seeing Mary.
It is without a doubt that Mary MacNaull's incredible insight, one of a kind work ethic and fantastic interpersonal skills will make her a great asset to any IBI team.